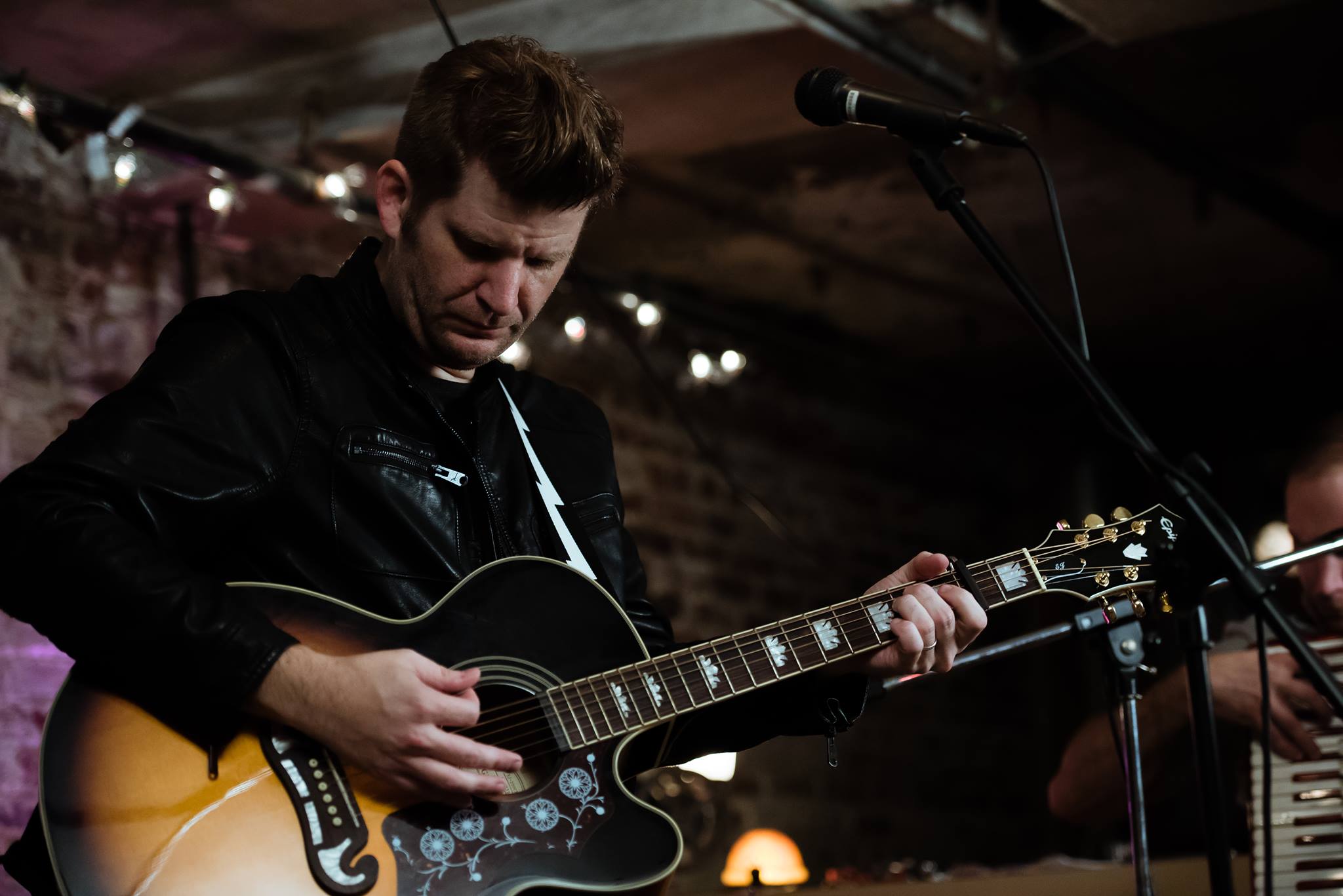 Q: If you could have dinner with any musician or artist (living or dead), who would it be? 
A: If I could choose anyone to have dinner with, I would choose to have dinner with Elvis Costello. He has an amazing knowledge of music and songwriting and I think we could have a lively discussion about a number of interesting topics. Two geeks talking for hours about songs, what could be better? 
Q: How many bands have you been a part of in your career? 
A: I have been a part of a number of bands, most specifically: Quality Scrub, Elliot Underwood, Blue Ebenezer, Dreaming Amelia, and now the Chestertons. 
Q: What instruments do you play? Which one is your favorite? 
A: I don't play any instrument really well. Hahaha. However, I do play guitar, piano, and dabble in a little mandolin. I like playing any instrument and seeing what kind of songs I can bring out of them. My favorite thing to play however is piano. It is very relaxing and therapeutic. Good for the soul. 
Q: If you could only listen to one album for the rest of your life, which one would it be? 
A: This is almost the impossible question. There are so many albums I love and that have become such a part of my life. However, if I could only pick one album it would have to be Revolver by The Beatles. This album is perfect in every way and it never becomes commonplace or boring to me at all. It really is the template for what an album of great songs should be. 
Q: Where did the band name, 'the Chestertons', originate? 
A: The name is based on one of my favorite authors, G.K. Chesterton. I wanted something that sounded British and that also had an 's' on the end of the name, like most of my favorite bands from the British Invasion. 
Q: What part of the creative process do you find the most difficult? 
A: I find that all parts of the creative process require a lot of dedication and discipline. I think the most challenging part is crafting a live show that is both engaging, full of energy, and that retains a sense of spontaneity. Creating a perfect live show is like an endless riddle. I hope to keep getting closer and closer to creating a great live show. 
Q: What has been your most memorable performance to date? 
A: I think the most enjoyable performance this past year, because the crowd was so energized, was our opening slot at the Prince Tribute Night at the Beachland Ballroom. I'll never forget having members of the crowd come up and join us on the last song. It was a truly memorable night.