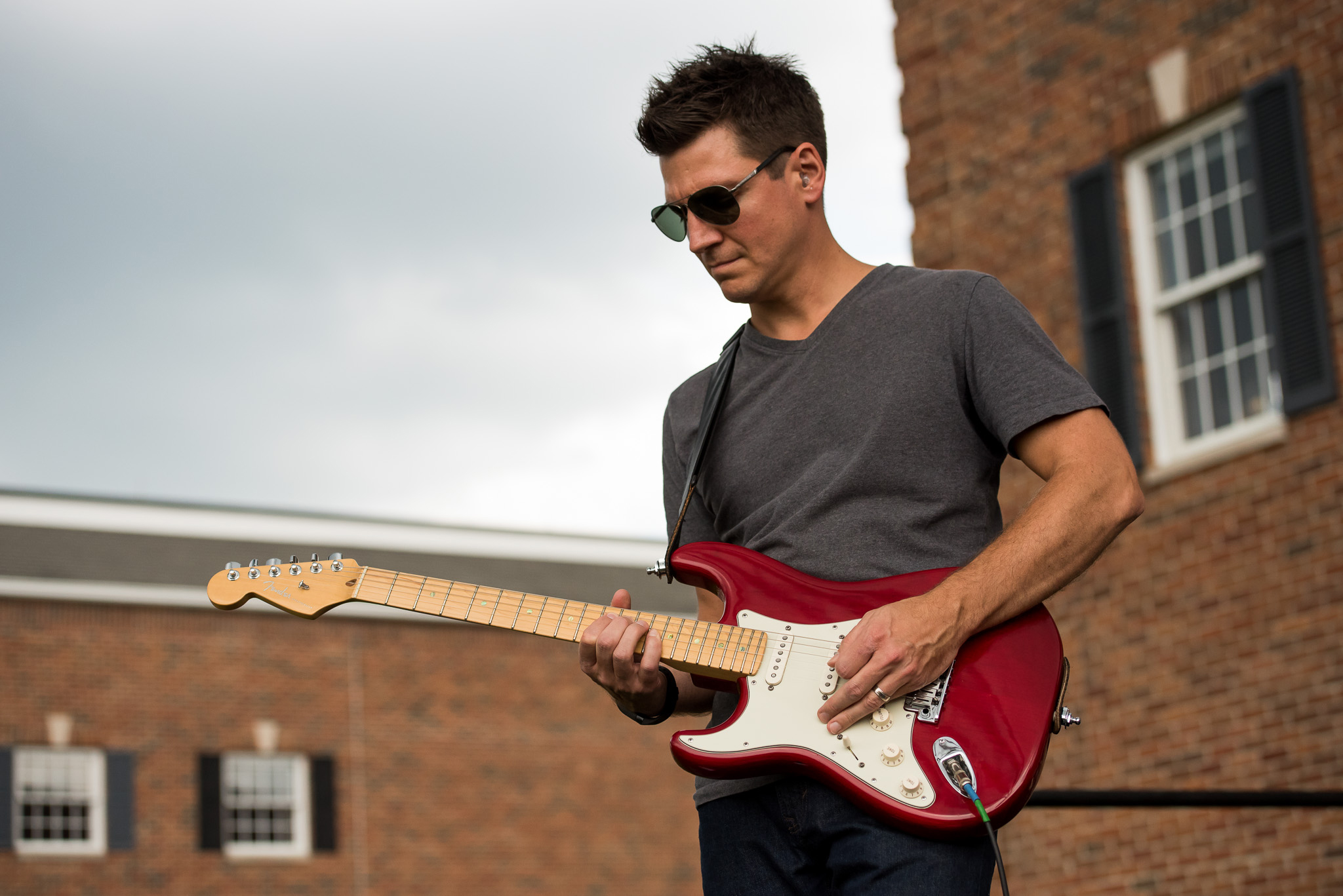 Q: How long have you been playing guitar? 
A: I have been playing guitar since freshman year of high school. 

Q: What style of music do you find least inspiring?
A: Opera. 
 
Q: If you weren't in the Chestertons, what style of music would you play? 
A: I would put together an EDM band, with a heavy dose of tribal rhythms and droning tones. Some mix along the lines of Morcheeba, Portishead, and Explosions in the Sky. Either that or a country band. 

Q: What are some of your favorite places to visit? 
A: I love Belgium because it has everything Europe has to offer without feeling overly tourist-y. And, of course, you can't beat the frites and mayo... 
Brasil is also one of my favorite places - friendly and outgoing people, beautiful countryside, soccer, great food and cachaça. 
And a little closer to home, my all-time favorite place is the studio. 

Q: What is your favorite track on the new EP and why? 
A: It's a toss up between "Golden" and "Waiting for the End." On the surface, these two songs seem very different from one another. "Golden" is raw, ragged, and in your face, while "Waiting for the End" is moody, atmospheric and longing. However, together they capture the essence of the Chestertons: driving energetic rock and roll that attempts to connect with something greater than ourselves.